OUR STORY
My son, Cole Mickley Preston, was "born into heaven" on June 24, 2015. Cole had a special gift. His love of life, his generosity, and his ability to motivate and spread positive energy left a lasting mark on all those who had the pleasure of knowing him. He never stood silent in the face of injustice. He focused on the good in people and always brought out the best in them. Cole cherished the outdoors and had a true sense of the earth's bounty. He wanted everyone, particularly those with special needs, to experience the benefits of nature and healthy living. While attending his last year at Western Carolina University, Cole had already created his first community garden in his college community of Valhalla. His plan was to donate fresh organic produce to the Sylva Soup kitchen in the next town over. He also had a plan to work with special needs children and make sure they had the opportunity to experience nature and life's adventures. Cole's work must continue. And it is for this purpose that The Cole Preston Foundation was born. Please join us in supporting The Cole Preston Foundation, spreading the "Good", and keeping Cole's memory alive.

Debra K. Baylinson
President and Founder
Check out Payton Peters delivering the Cole Preston award at Polk County High School!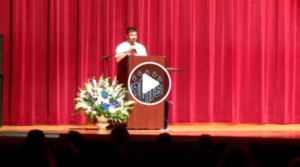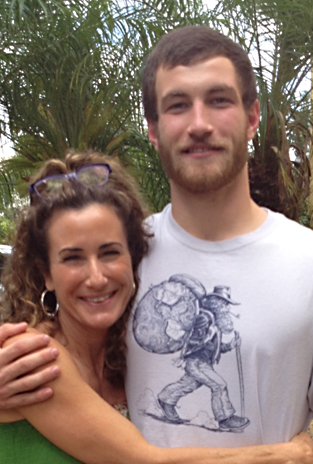 Cole's Cullowhee Garden
How it All Began
Cole's apartment was right next to my office, so I saw him almost every day. He always went out of his way to say hi, and ask me how my day was going. I always remember that about him—how genuinely interested he was in the people he met and knew.
Cole first brought up the idea of planting a garden with me in early spring, pretty far in advance of actually starting the work. I told him to remind me in a month or two, once it was time to start digging and planting. I thought he'd get busy with school and work and forget about it, and that would be the end of it.
A few months went by without Cole mentioning the garden, and I forgot about it myself. I was pretty surprised when he brought it up, the exact week he originally said he would. As a landlord, I'm used to telling people no, but as he was describing his plans, I could tell it was going to be done well. Cole was excited, and by the time he started digging, I was looking forward to it too. I think most people who knew Cole also knew how persuasive he could be.
We picked a spot in the back by the barn, where there was plenty of sun, open space, and privacy. I remember how thankful and respectful he was about even little things that I asked. One time Cole broke my rake. I told him it wasn't a big deal because it was a cheap rake but shortly after there was a brand new rake sitting by my door. Cole was committed to the point of hiring Tractor Johnny to prep the land properly. I was very impressed with the level of enthusiasm, dedication and commitment from someone so young.
When it was finished, the garden had a scarecrow with a straw hat, tie-dyed t-shirt and overalls, and a trellis that Cole made out of bamboo and string. He planted a variety of vegetables and herbs and interspersed flowers throughout. You couldn't help but smile when you saw it. It was apparent how much Cole enjoyed the entire process. He had such a genuine passion and enthusiasm for nature, the garden, and the people he interacted with. For all of these reasons, I was honored to be a part of it.
-James Calderbank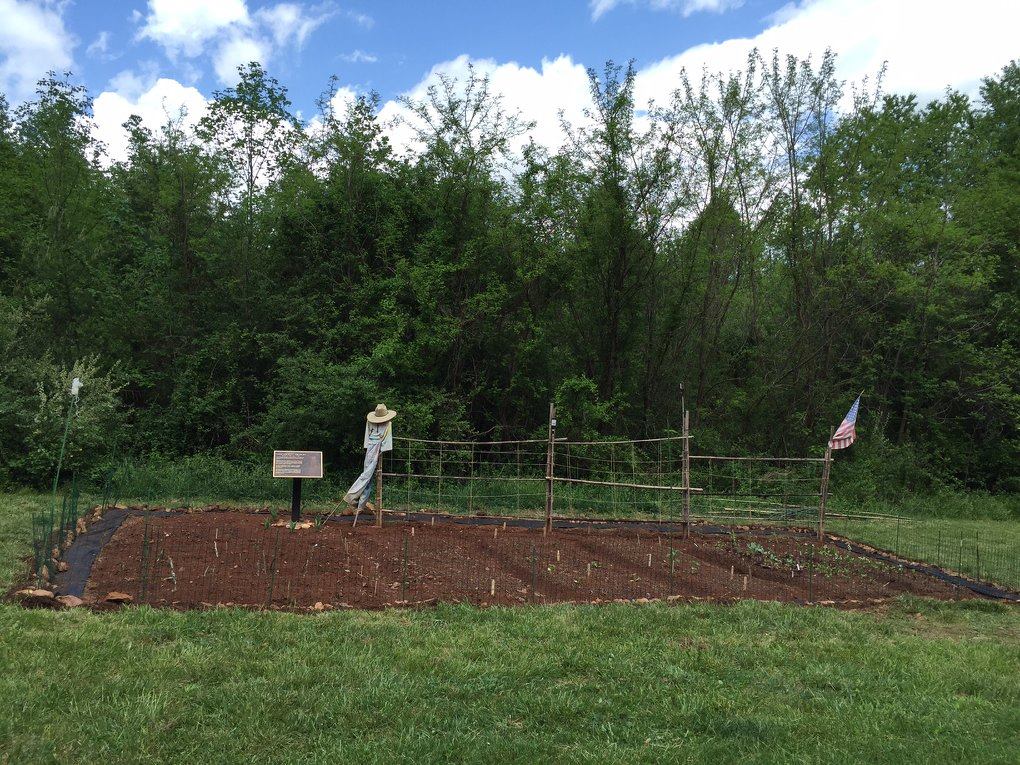 Cole takes us on a tour of his Cullowhee Garden
OUR MISSION
The mission of The Cole Preston Foundation is to "Feed Humanity through Sustainable Organic Gardening". Our projects focus on creating community gardens with local participation, and distributing the produce to those in need. Our goal is not only to donate healthy food, but also to teach sustainable gardening skills which can, and do, make an ongoing difference in people's lives. The traditional donation of cans and packaged foods to the poor is, of course, a noble cause, but Cole had a higher vision of providing healthy foods, and teaching the skills to grow these foods in one's own backyard. The Cole Preston Foundation strives to have a significant impact on fighting hunger in every community.
Please read more about "Cole's Vision" below to understand how The Cole Preston Foundation's mission was truly created and inspired by Cole.
Follow the links to our Donate and Get Involved pages to learn about the different ways you can FEED HUMANIY and help end hunger in your community.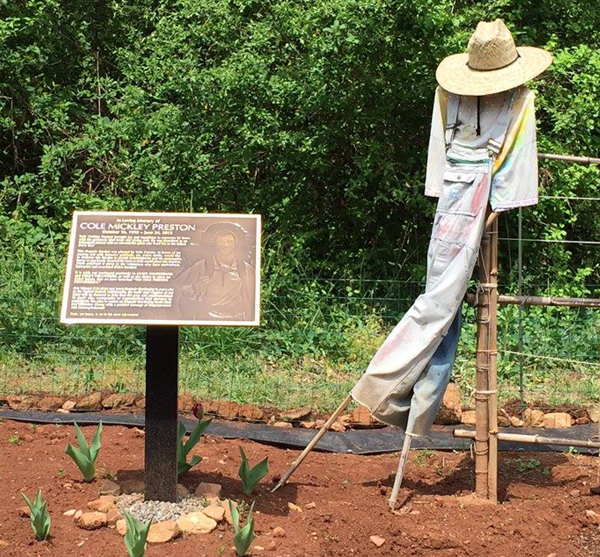 COLE'S VISION
Along with Cole's love of gardening, his future goals included an Outdoor Adventure Park that caters to those with special needs. The following, in his own words, is "Cole's Vision" for this project. The Cole Preston Foundation also plans to carry out this mission in the future.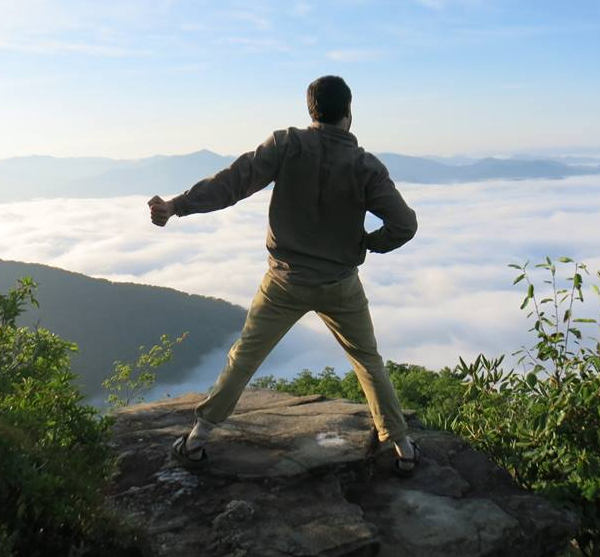 "My name is Cole Preston and I am wholeheartedly an outdoor enthusiast. The activities that the outdoors provides has given me significant psychological, spiritual, and physical enhancements that have allowed me to gain a new sense of appreciation for the world we live in. I have worked with several outdoor adventure companies and quickly realized a key element was absent within the field I hold so close to me. I feel the magnitude of these beneficial experiences are greater for individuals with disabilities and their families. I want to open an outdoor adventure park and do everything within my power to make accommodations for individuals with special needs. It may be difficult and require clever innovation, but I see this as more of a reward than an obstacle. This is a chance to take a step in the right direction towards creating equality amongst humanity. Care to join this groundbreaking trek?"
-Cole Mickley Preston